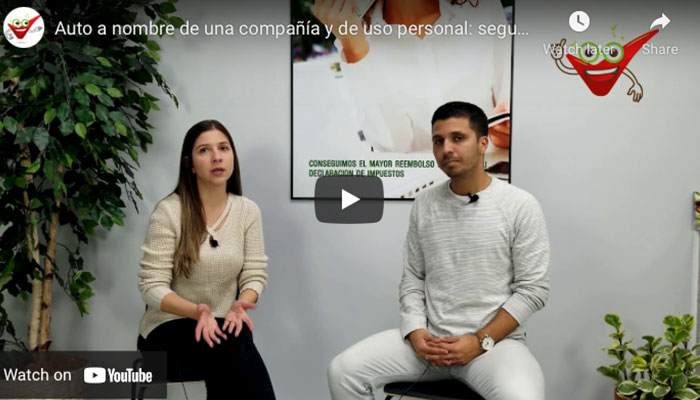 Auto a nombre de una compañía y de uso personal: seguro comercial o personal?
December 6, 2021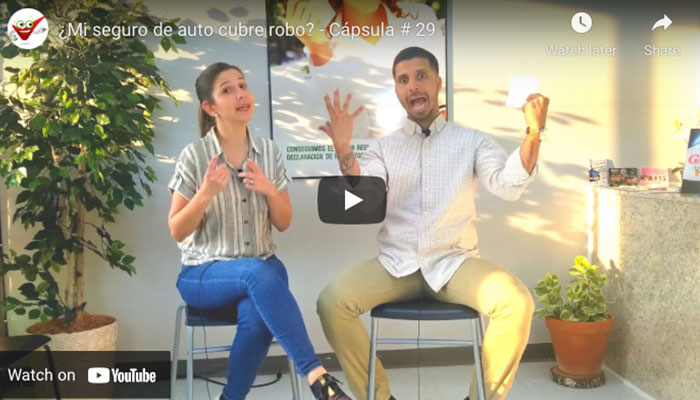 Mi seguro de auto cubre robo?
December 7, 2021
Obtener nuestro primer auto es una experiencia muy gratificante y emotiva. Nos ilusiona cuidarlo, y pensar en las posibilidades que nos brinda el tenerlo. Es sin duda una felicidad para nosotros y nuestra familia. De igual manera, este momento viene con responsabilidades y una de ellas es obtener un seguro de auto.
Y aunque muchas veces queramos ahorrar dinero obteniendo la cobertura mínima que nos exige el estado, la realidad es que los riesgos al conducir aumentan cada día con el crecimiento de la población y cada vez más autos en las carreteras.
Quizás los riesgos al conducir no podamos evitarlos en su totalidad, pero lo que si podemos hacer es atenuar el impacto económico que un accidente de auto nos puede generar si no tenemos el seguro adecuado. Para prevenir esto, es importante conocer los riesgos más comunes en carretera o fuera de ella, y así podremos saber cual es la cobertura que más nos conviene.
Accidentes: Sin duda los accidentes con otro conductor o si chocas con una estructura son la principal causa para considerar un buen seguro de auto. Cuando no eres culpable, en la mayoría de los casos estarías protegido por el seguro de la otra persona, pero si eres culpable, debes estar seguro de tener la protección adecuada para que los gastos no tengan que salir de tu bolsillo.
Choques por Animales en Carretera: Aunque no parezca, este es uno de los riesgos mas comunes en carretera, debido a velocidad a la que conducimos y animales comunes como venados en zonas rurales o vecindarios con zonas verdes. Es importante considerar una cobertura de auto Full Coverage si conduces a menudo por este tipo de áreas.
Robo: El robo de autos es más común de lo que imaginamos. Para estar protegidos contra esto, es importante considerar protección Full Coverage. Como ya hemos hablado en otras ocasiones, la protección mínima de Responsabilidad Civil (Liability), no protegerá nuestro auto en caso de robo.
Vandalismo: Actos de vandalismo como daños a tu auto por pandillas o venganzas personales suceden muy a menudo y para evitar que tengas que cubrir estos daños tan costosos, es importante invertir en un seguro de auto completo para protegerlo.
Clima: El clima es algo de lo que no podemos escapar. Vientos, granizo, y otros efectos naturales pueden ocasionar graves daños a tu auto. Si vives en una zona donde estés expuesto a muchos cambios de estaciones y diferentes condiciones climáticas, considera la cobertura de Full Coverage si quieres proteger tu auto de daños que estos puedan ocasionar.
Recuerda que cada caso es único y es importante que busques un seguro que se ajuste a tus necesidades personales. En Calidad Insurance estamos preparados para asesorarte de la mejor maneja para que asegures tu auto de tal manera que tengas tranquilidad para ti y tu familia.
See English Version Here
What are the most common risks when you have a car?
Getting our first car is a very rewarding and emotional experience. We are excited to take care of it, and think about the possibilities that having it offers us. It is without a doubt happiness for us and our family. Similarly, this time comes with responsibilities and one of them is getting auto insurance.
And although we often want to save money by obtaining the minimum coverage required by the state, the reality is that driving risks increase every day with population growth and more and more cars on the roads.
Perhaps the risks when driving we cannot avoid them in their entirety, but what we can do is mitigate the economic impact that a car accident can generate on us if we do not have adequate insurance. To prevent this, it is important to know the most common risks on or off the road, so that we can know which coverage is best for us.
Accidents: Without a doubt, accidents with another driver or if you collide with a structure are the main cause to consider good car insurance. When you are not at fault, in most cases you would be protected by the other person's insurance, but if you are at fault, you must be sure that you have adequate protection so that expenses do not have to come out of your pocket.
Road Animal Crashes:Although it may not seem like it, this is one of the most common road risks, due to the speed at which we drive and common animals such as deer in rural areas or neighborhoods with green areas. It's important to consider Full Coverage car coverage if you drive through these types of areas often.
Theft: Car theft is more common than we imagine. To be protected against this, it is important to consider Full Coverage protection. As we have already spoken on other occasions, the minimum protection of Civil Responsibility (Liability) will not protect our car in case of theft.
Vandalism: Acts of vandalism like damage to your car by gangs or personal revenge happen very often and to avoid having to cover these very expensive damages, it is important to invest in comprehensive auto insurance to protect it.
Weather: Weather is something we cannot escape from. Winds, hail, and other natural effects can cause serious damage to your car. If you live in an area where you are exposed to many changes of seasons and different weather conditions, consider Full Coverage coverage if you want to protect your car from damages that these can cause.
Remember that each case is unique and it is important that you look for insurance that meets your personal needs. At Calidad Insurance we are prepared to advise you on the best way to insure your car in such a way that you have peace of mind for you and your family.