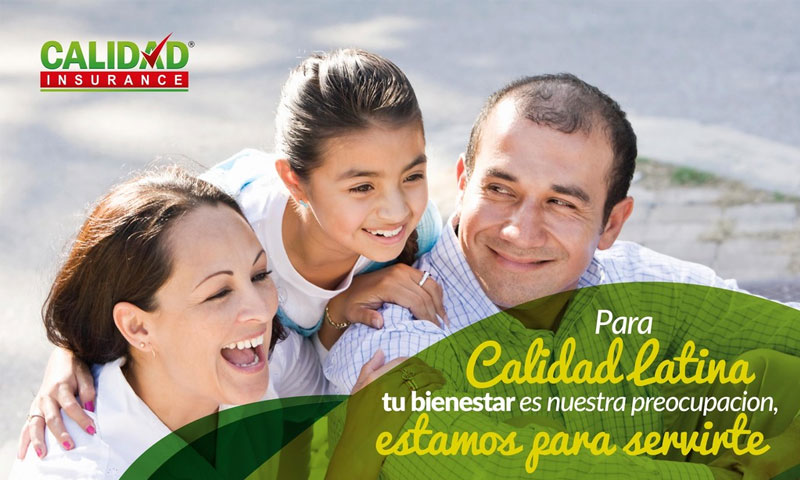 ¿Sabes si Tienes que Renovar tu Tax Id?
July 18, 2019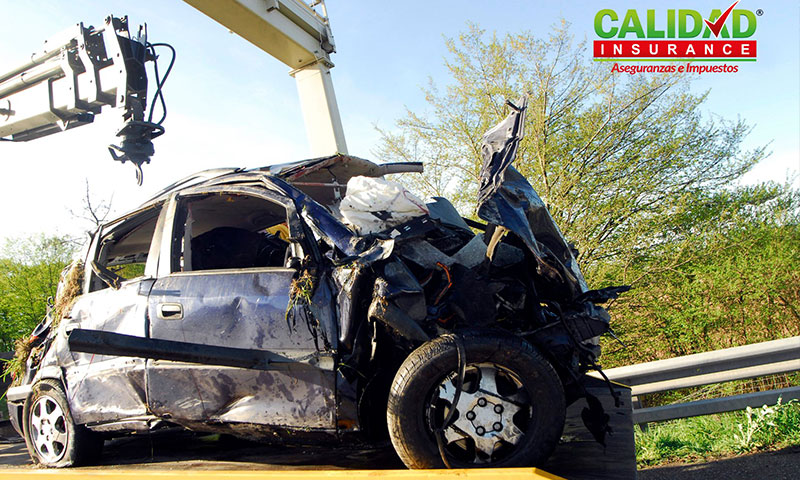 ¿Qué Pasa Cuando a mi Carro lo Declaran Pérdida Total?
September 5, 2019
El precio de tu aseguranza es la combinación de varios factores. Uno de ellos es tu carro. Las compañías de seguro obtienen información de tu vehículo para determinar cuánto debes pagar por tu seguro. Esta información es adquirida por medio del número de identificación del vehículo y lo conocemos como VIN (Vehicle Identification Number). Este es el número que encuentras en la registración de tu auto o título y es una identificación única para tu auto. Con el VIN, las compañías de seguro obtienen información que va a determinar cuál será el precio de tu aseguranza. Algunos de los puntos más importantes para tener en cuenta son:
Año: El ano de tu vehículo afecta el precio ya que entre más nuevo sea, el precio puede disminuir. En algunos casos, podrías recibir descuento de carro nuevo, este dependiendo del tipo carro y tu compañía de seguro.
Marca: Dependiendo de la compañía que fabrica tu carro, así mismo puede variar el precio de tu aseguranza. Si es una compañía extranjera y de lujo, el seguro puede ser más alto que quizás una compañía americana. En algunas ocasiones, la aseguranza para un auto extranjero puede ser más alta ya que sus partes y repuestos pueden ser más difíciles de conseguir.
Modelo: En el mercado de autos, existen varias versiones de el mismo modelo. Por ejemplo, SE, GT, o SEL, entre otras. Esta diferenciación dice que tan elegante, deportivo o que tantas funcionalidades tiene tu carro comparado con el modelo base. Entre más de estas características tiene tu carro, más alto será tu seguro.
Seguridad: Características de seguridad como el AIRBAG o bolsas de aire es algo que las compañías de seguro prefieren en tu auto ya que está comprobado que estas protegen a los conductores y a los pasajeros. Si tu auto no tiene bolsas de aire, es más probable que tu aseguranza sea más alta comparada con uno que si las tenga.
 Historia del Vehículo: Si tu auto ha sido declarado pérdida total, o ha sido declarado "salvage" es muy probable que tu aseguranza sea más alta ya que este es el caso de carros que han sufrido daños por choque, incendio, inundación, o robo, y aunque estos carros han sido reparados y certificados por el estado para ser conducidos de nuevo, pueden ser asegurados a un costo mayor ya que presentan un riesgo mayor para las compañías de seguro.
Recuerda que estos son solo algunos de los factores que caracteriza tu auto y cada caso es único y por eso es importante que tengas toda la información que necesitas para entender tu aseguranza o para comprar una nueva. En Calidad Insurance estamos capacitados para asesorarte y explicarte lo que está impactando el precio de tu seguro de auto.
See English Version Here
How's my car insurance premium calculated?
The price calculation of your auto insurance is the combination of several factors, some of those you can control and other factors are a condition of the market or the state where you live. Basically, the type of vehicle, your driving record, the area, zip-code to be more specific, and it may or may not include your credit score. So, in order not bather you with too much info, here's a quick review of how the price is determined and how you can get the best car insurance rate.
One of them is the type of car. Insurance companies obtain information on your vehicle to determine how much you should pay for your insurance. This information is acquired through the vehicle identification number also known it as VIN. This is the number you find on your car registration or title and is a unique identification for your car. It tells the insurance company the specifics of the car, the size of engine, the number of doors, the model, etc.
Does the Year of my car affect my insurance premium? The year of your vehicle affects the premium price since the newer it is, the higher the financial risk for the insurance company. The insurance premium price can decrease as the vehicle starts depreciating due to wear and tear. In some cases, you may receive a new car discount, depending on the type of car and your insurance company.
Brand / Make: Depending on the company that makes your car, the price of your insurance may also vary. If it is a foreign and luxury company, the insurance may be higher than perhaps an American company. On some occasions, the insurance for a foreign car may be higher since original parts and spare parts may be more expensive since they are difficult to obtain. Make sure that the insurance company you select will replace any damage part with original / OEM.
Car Model: In the car market, there are several versions of the same model. For example, SE, GT, or SEL, among others. This differentiation tells how elegant, sporty or how many functionalities and upgrades your car has in comparison to the base model. The more factory upgrades your vehicle has, the higher your insurance will be.
Safety Features: Safety features such as airbags, automatic braking systems, and other driver aids are some of the safety features that insurance companies prefer in your car. These newer features are proven that they protect drivers and passengers and minimize the risk of accidents. If your car doesn't have airbags, your insurance is more likely to be higher compared to one than it does.
Vehicle History: If your car was declared a total loss, or has been repaired and declared have a "salvage title", it is very likely that your insurance will be higher. since this is the case of cars that have suffered damage by collision, fire, flood, or theft.
Other factors to consider that affect your insurance premium
Your driving record: Just like the credit card industry keeps record of your payment history, the insurance industry keeps a record of all your driving history. That's why it is very important to address (fight in traffic court) any tickets or moving violations that are issued to you. The higher the number of accumulated points on your driver's license, the less incentive for the auto insurance company to offer you coverage. The car insurance company will see you as a higher risk driver, an individual who will most likely, based on prior driving history, will be involved on an accident in the future.
DUI's and Driving while intoxicated: Of all the most damaging marks to have on your driver's license, a DUI (Driving Under the Influence), carries the most severe consequences, not only to your driving record, but your Life! An insurance company can assume that your lack of good judgement that led to a DUI, will most likely happen again, so most auto insurance companies will rather not assume the risk and not offer you any insurance coverage at all. People who find themselves on this scenario, will most likely be force to seek auto insurance coverage thru the non-standard market.
Does the city and the Zip Code affect my car insurance premium? Yes, it does. All insurance companies use a zip-code factor to determine the probability of an accident. Auto insurance company love statistical data, and they can predict with astonishing accuracy the number of car accidents in a given city, or even zip-code, the higher the population density in a given place, the higher the probability of one of their insured clients will have an accident with another vehicle.
At Calidad Insurance we are trained to advise you and explain what is impacting the price of your auto insurance policy. We represent several different insurance companies in Georgia and South Carolina such as:
Progressive car insurance
Assurance America
Infinity Insurance
Gainsco Auto insurance
And Many others…
We are committed to find you the best coverage and the lowest rate. We offer Free Insurance quotes and current coverage analysis. Please feel free to pass by any of our 6 locations. Allow us to earn your business thru excellent service and professionalism.
Our Locations are near you to professionally serve you:
Georgia Auto Insurance Agencies
Acworth- Calidad Insurance: 6158 GA-92 #103, Acworth, GA 30102 Phone 770-372-3929 Austell- Calidad Insurance: 10148 Veterans Memorial Hwy SW suite 100, Austell, GA 30168 Phone 678-741-7973 Doraville- Calidad Insurance: 5351 Buford Hwy NE, #2 Doraville, GA 30340 Phone:770-220-0580
Forest Park- Calidad Insurance: 561 Forest Pkwy Suite 4, Forest Park, GA 30297 Phone: 404-363-7215
Lilburn- Calidad Insurance: 605 Indian Trail Lilburn Rd NW suite 101-a, Lilburn, GA 30047 Phone: 470-268-5559
Marietta- Calidad Insurance: 2025 S Cobb Dr. SE, Marietta GA 30060 Phone: 770-319-1887
South Carolina Auto Insurance Agencies
Greenville- Calidad Insurance: 3405 White Horse Rd B, Greenville, SC 29611 Phone: 864-269-0401
Spartanburg- Calidad Insurance: 8066 Asheville Hwy, Spartanburg, SC 29303 Phone: 864-327-8295